Off to a Good Start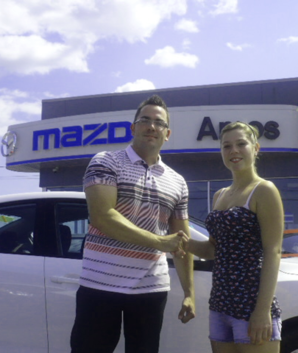 We want to congratulate Jacinthe Morin d'Amos for the purchase of an awesome 2013 Skyactiv Mazda3! Jacinthe took advantage of the offers offered by the Amos Mazda Mega Sale. She has recently graduated from in health and, in the moment of purchase, had no prior credit experience!
Jo Croteau then offered the Mazda 1st Time Owner Program! It lets people with no prior credit experience get automatically accepted for their first vehicle!
Enjoy your new vehicle Jacinthe!!
Other customers satisfied
See all testimonials